Lockdown Latte was really informative on Friday with three guests. Ria from the James Hopkins Trust kicked off talking about their online auction which is on at the moment. Honestly, it is so tough for charities and fundraisers are under a lot of pressure but people have so much on their minds. Ria also talked about the gift vouchers that are on offer to buy for just £5 for some messy play for a child at James Hopkins which you can give at Christmas. The auction sounds fantastic with lots of brilliant lots so get online here…bidding ends on Sunday Night… Here is the link. https://www.jameshopkinstrust.org.uk/events/autumn-online-auction-2020/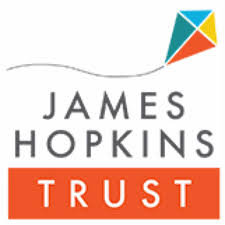 I was thrilled that afterwards Avril from Planterama offered a planter for the James Hopkins and Ria is going to include it in her Christmas Raffle….Great news for me as I want to list donations and money raised, brought about from the Lockdown Latte sessions…Big Thanks Avril Link to Planterama here https://planterama.com/contact-us/ If anyone bought gift vouchers from JHT too please let me know so that I can add it to my page here….
Louise then came on who is the manager at The Pied Piper Charity Shop. She was fantastic and open about suffering with Bipolar during the last lockdown and how she is coping with this one on day 2. She talked about the importance of making a list of small things to do each day and how that will make you feel that you have achieved something. It could even be… make your bed or wash your hair. She had been anxious in the morning but still came on…thank you Louise.
She gave us a quick recipe for Peanut Butter flapjacks with one cup of peanut butter, one cup of sugar and one egg. Mix them all together and put it in the oven for 10 minutes on 180 degrees. it makes 6 and I don't think they will last long. She will be back to talk to us about her experience in Charity Shops for 20 years.
Lastly, we had the lovely Phil who manages a group of Starbucks cafes in the South West. Phil told us all about having your Lattes delivered by Uber now…for free…..exciting! He also talked about the big favourites like the Halloween, pumpkin drink and now the Christmas drinks such as Toffee Nut Latte, Gingerbread Latte and the Truffle Deluxe Hot Chocolate! Wow! He described the new cups that are in store ready to turn colour when they are heated!….another Wow! With lots of hype about buying local and supporting independent shops we had a chat about supporting all retail outlets as they all employ local people that need to keep their jobs, large nationals as much as those working for smaller enterprises. The Gloucester Drive Thru is one of the most successful and there is going to be another one opening in Gloucester soon….
Thanks to everyone for listening…Monday brings a chat about renovating furniture, how to cope in the lockdown, some beauty tips and some chat about the autumn garden…..all on Monday November 9th…