Its a tough one if you love fashion like me…do people make you feel guilty about buying lots of clothes, throw away fashion items? I have had a bit of it from friends especially when I am very plastic conscious and wont use plastic water bottles or plastic bags so why am I buying lots of clothes when I don't really need them….I am going to take a look at my wardrobe and think I have a plan for the quantity issue to help my conscience and my wallet!
What are the fashion equivalents of buying reusable bottles and using metal straws instead of plastic ones? Here is my first tip on how to look at my shopping habits as well as how I handle my clothes.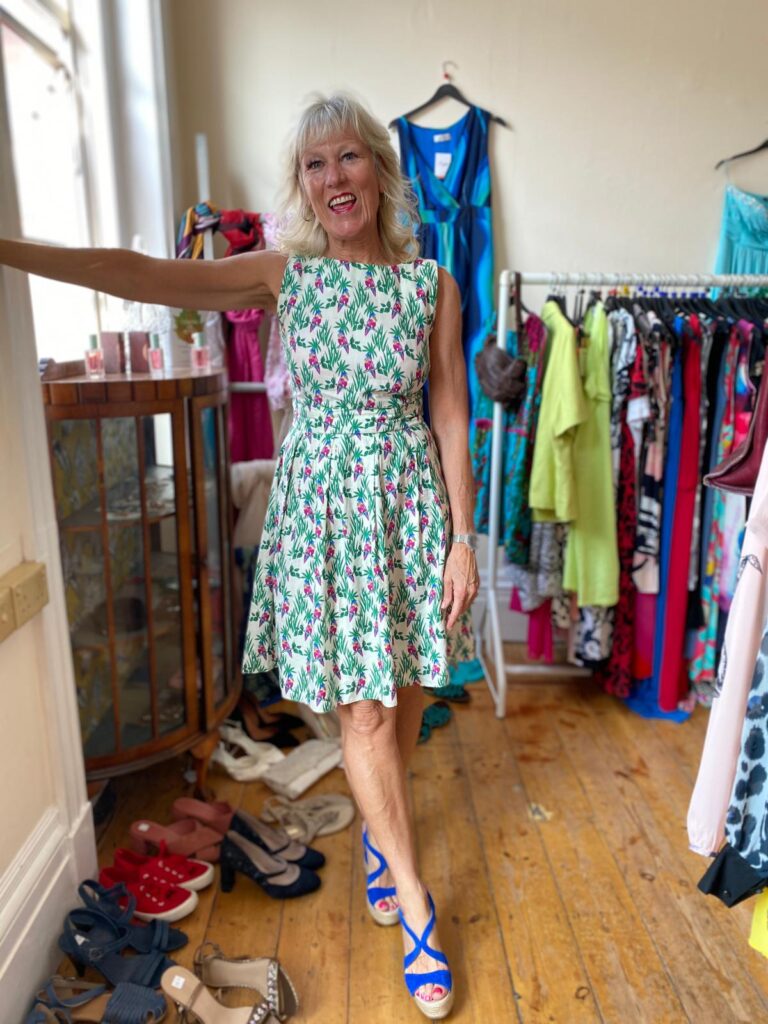 Tip number 1 is Wash your clothes less and avoid the tumble dryer.
My first thought is that years ago when everyone smoked…well not everyone but it was much more acceptable! if you went into a pub or restaurant or even a cinema, people smoked. I know it is hard to believe now but when you came home you stank of nicotine. These days you don't and it is much easier to wear something out for a few hours and you don't need to wash it when you come in. As for tumble dryers…not everyone has the space for them and they do take a lot of electricity. Research from the energy saving trust has shown that laundering accounts for 60-80% of a garments total environmental impact, so you will be making a difference by washing your clothes every few wears. Washing your clothes at 30 degrees reduces energy usage by up to 40% compared to the standard 40 degree wash…that is quite amazing…and it definitely wont shrink either…unless it is viscose maybe??!!
You can buy fabric spray to use on your clothes instead of washing them. Try this biodegradable refresher for textiles and shoes from unwanted odours. It is kind to your clothes and Mother Earth.
Available from https://www.stories.com/en_gbp/index.html
Shall we all give it a try?…I have stopped washing my clothes for the sake of it and have changed to 30 degree washes too.
Lets all make a difference.
JK